Wed 14 Dec 2022
My Christmas – by Courtney George
Courtney plays Arrietty in our Christmas Production of The Borrowers, she recently had a chat with Karen Morley-Chesworth about her experience here with us.
Actor Courtney George will be able to spend Christmas day for the first time in years with her family.
Instead of playing in pantomime on the southern coast of England, Courtney is taking a leading role in Theatre by the Lake's festive family production of The Borrowers.
The show must go on, is the motto of the thespians and, if you have a show on Christmas eve and Boxing Day, and your home is a 444 round trip away, the Panto comes first, says Courtney.
She explained: "It is wonderful to be part of a Christmas show, it is so special – to bring the magic of theatre to a new, young audience.
"I am so delighted to be in Keswick for this Christmas season as The Borrowers is something with a very different vibe to the pantos I've previously been in, and the productions which have a year-long run which I have been in over Christmas before."
Theatre by the Lake presents Mary Norton's classic children's story, adapted for the stage by Theresa Heskins. Courtney plays Arrietty, the young daughter of the Borrowers, tiny people who live in a miniature world under the floorboards.
Courtney said: "This is a wonderful production to be in for Christmas, the telling of a special story. As we were rehearsing we realised that there will be older children coming to the show who haven't ever been in a theatre before. With the theatres being closed due to the pandemic this will be their first live theatre. It is very special to be part of someone's first experience of live theatre.
"A visit to the theatre to see a production like this makes Christmas – it's a special time of year."
Courtney and the rest of the cast arrived in Keswick the last week of October to begin rehearsals.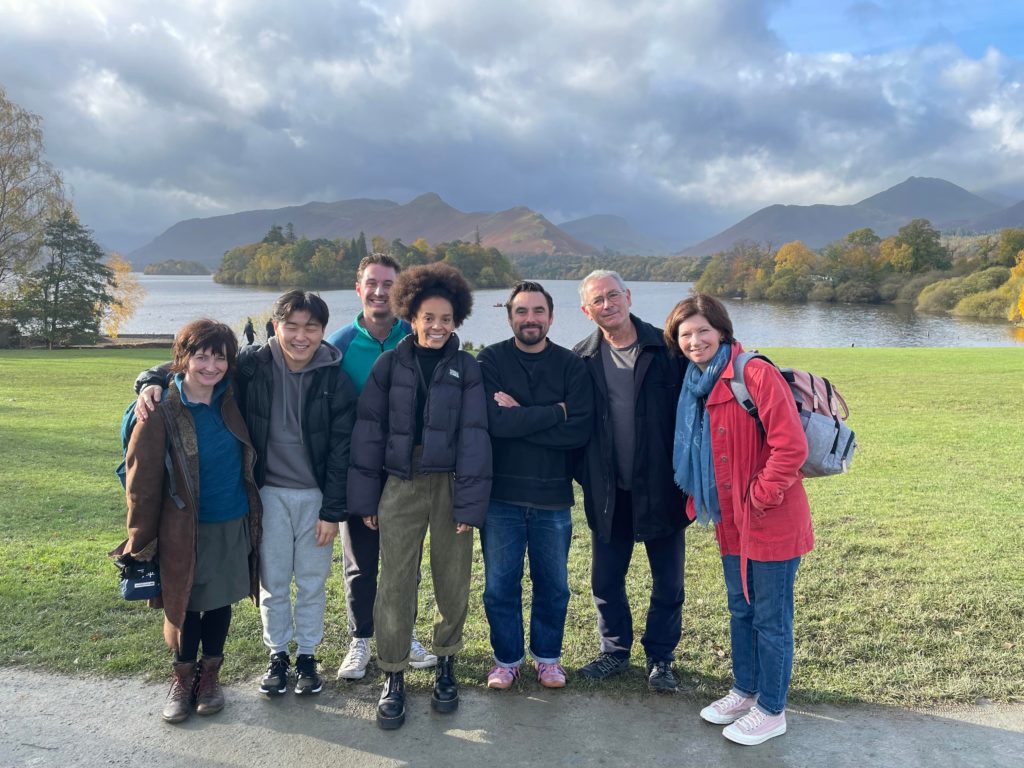 Courtney said: "We are living in theatrical digs in Keswick – with people who understand theatre people. We come in late and want to start cooking when most people will be going or in bed!
"Being in a production like this is like being part of a big family, and it is wonderful to be in such a beautiful place. When we arrived we went for a walk down to the lake and, I can honestly say I've never performed in a theatre with such a beautiful location – and the theatre is equally special.
"The only two days we don't perform are Christmas Eve and Christmas Day, so for the first time in years, I will be able to spend Christmas Day with my family in Huddersfield, and be back with my theatre family for our boxing day performance.
"I can't think of anywhere better to be over the Christmas season and performing into January than Theatre by the Lake."