Our Main House is our big space - it's a modern, airy and comfortable venue and lots of people tell us they really love it. From watching big comedies to more intimate experiences, our medium sized auditorium is quite versatile.
Our Main House seats 389. There are three floors to access all the seating in our Main House: the ground floor accesses the front, rear and side stalls, the first floor is where the boxes can be found and the second floor (or circle) accesses all our circle seats, including our bar stools.
We have a variety of different seating options and further information about them can be found on the seating plan when you book a ticket.
End On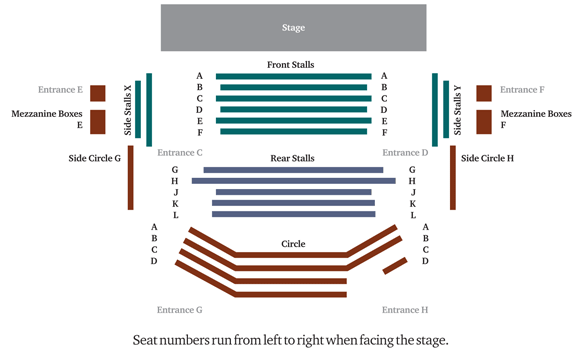 In the Round