Tue 27 Dec 2022
Christmas at Theatre by the Lake
With both of our stages busy over the Christmas period and lots of lovely audiences coming to create some Christmas memories with us, we asked all of our actors 'What Christmas in Theatre means to them?' Here's what they said...
We have The Borrowers in our Main House, with 7 actors and we have The Ballad of Rudy in our Studio with 3 actors. We also have your youth cast of 18 who are part of The Borrowers production this year… here's what they all said about being in theatre over Christmas….
The Youth Cast; The Scissors, The Toothpicks and the Safety Pins
'It makes Christmas so much more special. Not just because we get to perform by ourselves but we perform with our friends.' ~Morven~
'It feels magical to be in a production during Christmas time as it's my favourite time of year' ~ Beth~
'It feels so cool! I'm so grateful to have been chosen to be in such an incredible production' ~ Abi~
'It feels such a privilege to be able to be a part of this Christmas production' ~ Ava~
'Really exciting and will make everyday feel so Christmassy' ~Emma~
'It feels amazing and I can't wait to perform' ~Merryn~
'Very exciting but a little nerve-wracking' ~Theo~
'It feels really exciting and also really magical and Christmassy' ~ Jess~
'Amazing it's so good, it's something to do and it builds a great community' ~Ebony-Rose~
'It's a bit surreal because it's the first time I've been in a professional play. It's scary because of the fact it is a Christmas play and lots of people come to watch it' ~ Lola~
'It's very fun as I have seen lots of Christmas shows and love them' ~Esme~
'It's really magical and exciting' ~Teagan~
Pod and Homily played by Michael Blair and Katherine Toy
Katherine plays Homily…
'I enjoy being in a Christmas show – especially one with a bit of heart and a proper story – the Borrowers appeal to anyone who ever played imagine with a dolls house or wondered what it was like to be a different size… I can't wait until the shows near Christmas itself when the excitement from the children in the audience gives us a special tingle!'
Michael plays Pod…
'Being in a Christmas Production is brilliant, mostly because every day you get to meet new audiences and usually massive audiences of children who are dying to get into the Christmas spirit. There are a lot of fun things that happen in the show (which I definitely can't tell you about), and the excitement they bring to everyone is joyous. I don't think there is anything I miss. I'm in Keswick, as well, which is beautiful, so it is a wonderful job to have!'
Crampful played by Owen Aaronovitch
Owen Aaronovitch plays Crampfurl the gardener…
'Christmas shows are usually immensely enjoyable to perform in as the audience are ready to have a good time. The thing that makes them special is that people of all ages can watch something together, instead of watching things separately on their various devices!'
Sarah Groarke plays Mrs Driver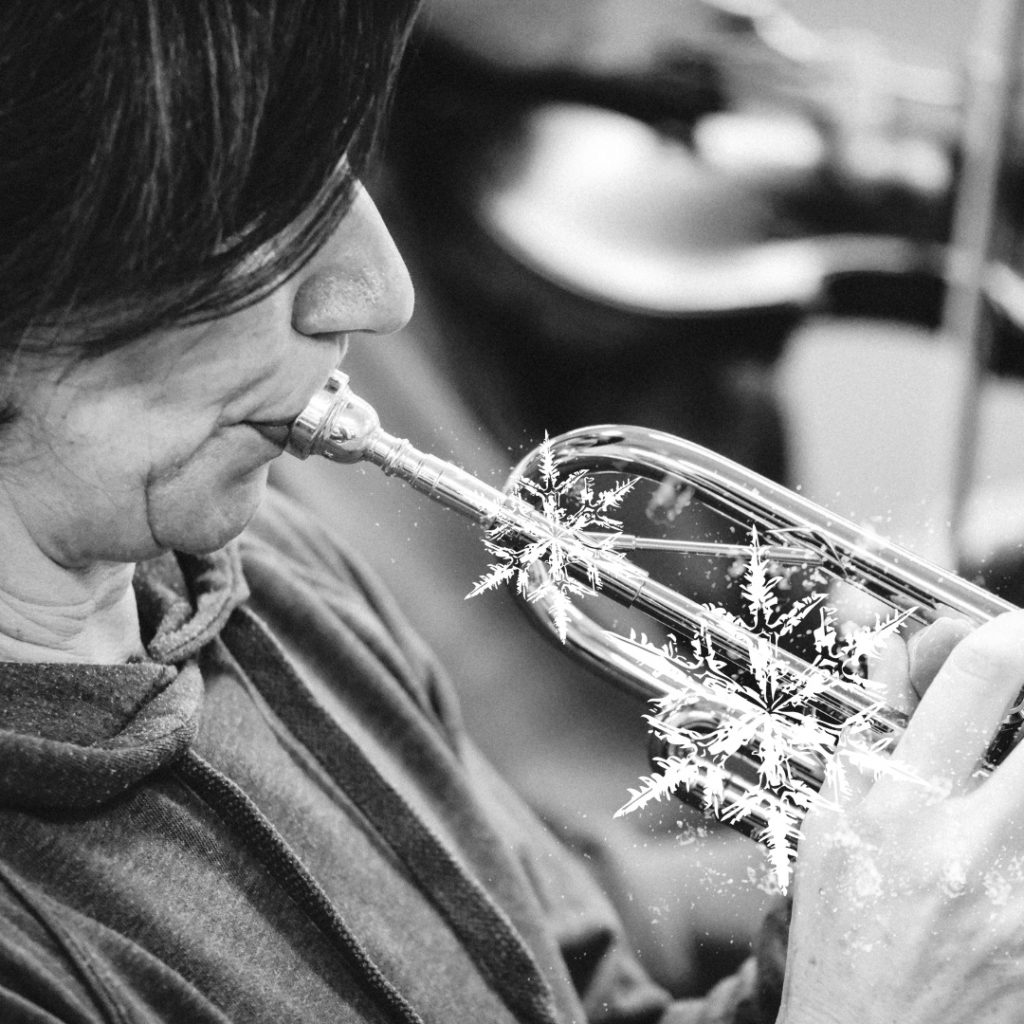 Mrs Driver is played by Sarah Groarke…
'Keswick is gorgeous at Christmas and it's lovely to see families coming to the theatre.  For many people a Christmas show is the first time they'll experience theatre and it's great that in this production they'll get to see puppetry, singing and dancing, with the added bonus of live music.  What's not to like?'
Spiller and Arrietty played by John Tate and Courtney George
Arrietty is the daughter of Homily and Pod and she meets Spiller when she gets into the outside!
'It's always lovely to be in a Christmas production, it makes the time of year extra special. I like that the story of the Borrowers isn't the traditional Christmas story, even though it is fantasy world it covers serious themes and real emotions which will hopefully move people in the audience.'
Tonny Shim plays 'The Boy'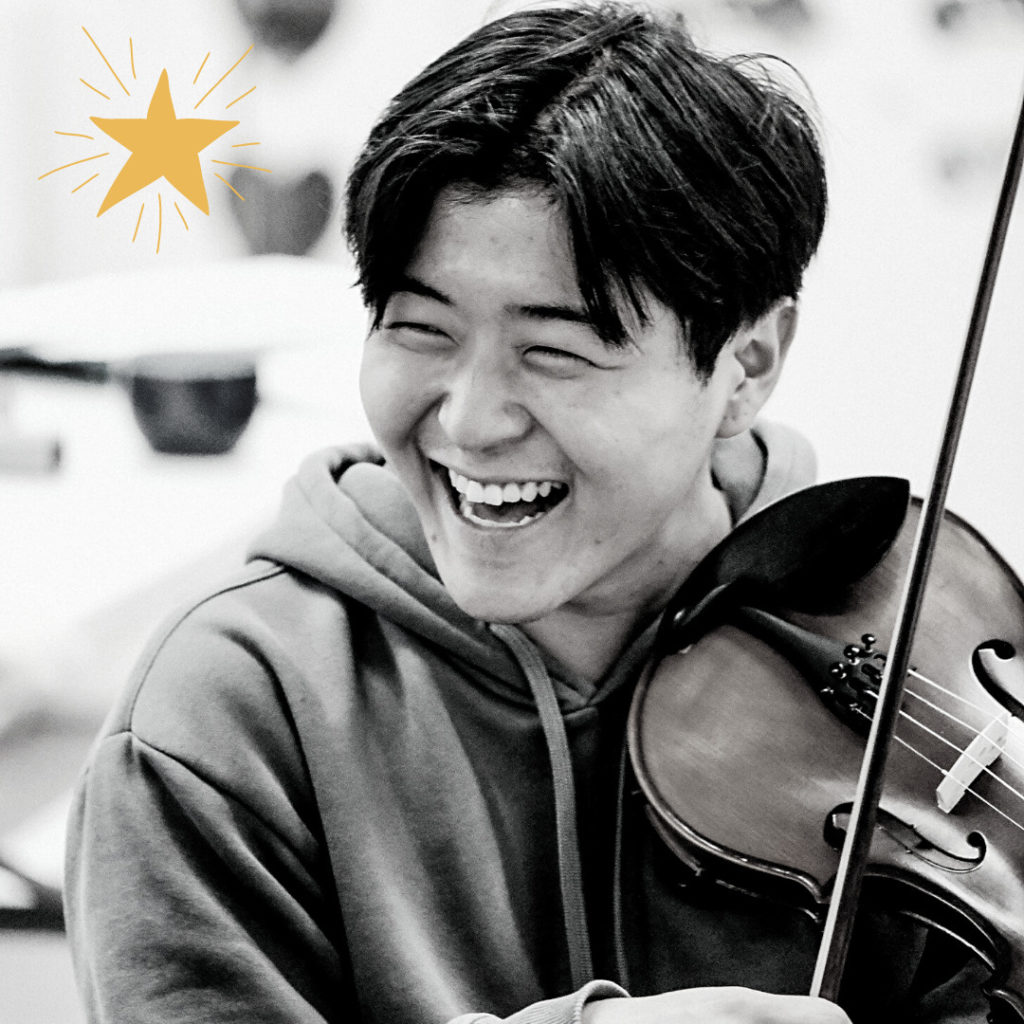 Tonny Shim plays 'the boy' in the big house…
'This is my first professional Christmas production as I just finished training at Mountview and I am honoured to be with such a stellar cast and creative team. There is something about this time of year where everybody in the world gets to unite and celebrate with friends and family. I am very excited to be sharing an Actor-Musician version of this British classic in such a stunning location.'
The Ballad of Rudy with Roberta Carraro, Toby de Salis and Rob Gathercole
We asked all of them about their Christmas experience here at Theatre by the Lake, their response was unanimous 'it's been heartwarming'.
For Toby and Roberta this is their first Christmas show and they have loved our audiences and found Keswick very magical and beautiful at this time of year. Rob has been in Christmas shows before and the last time he performed in Rudy it was a live stream with no audience! So he's really enjoyed having such enthusiastic little reindeers join his classes for the first time.