Wed 24 May
SCROOGE'S OFFCOMER DIARIES 'Old Herbaceous'
Peter Macqueen is coming to Theatre by the Lake this June with 'Old Herbaceous'. He wrote the Scrooge Offcomers Diary to herald it's arrival and has revealed the grueling audition process involved. Enjoy!
Another neighbour has been mithering about the lack of Diary entries appearing in this esteemed journalistic organ of late. "I like to know what you've been up to!" was her comment – not exactly pining for the literary merit and intellectual cut-and -thrust of my offerings then. I expect the Wordsworth's neighbours were just the same.
So what have I been up to? Well more recently, rejoicing in the return of our avian migrants. Every year I get nervous that they won't appear and the two note call echoing from the woods up the valley or the screams from the upper air will only be a memory. But swifts, swallows and cuckoos are back. The swallow pair re-visiting their nest site in the garage, the house martins have yet to appear at last year's abode however. More advanced in the family way than our visitors, the Beech Cottage garden is providing sanctuary for two young blackbirds and a hen pheasant with one tiny chick. There's plenty of herbaceous ground cover to hide under, when the local rooks decide to raid the bird feeders, lifting and dropping them to obtain maximum overspill. Some of the non-herbaceous ground cover has been removed following a scoundrel of a winter, whose sub-zero blasts laid waste to previously undisturbed specimens in random fashion.
Talking of herbaceous…..it's audition time again. Yesterday a second batch of hopefuls were put through their paces. The March/April leg of the Old Herbaceous 10th anniversary tour required very different skills and talents to the upcoming spring and early summer performances……….. What? No don't be ridiculous! ….. I'm not auditioning for another actor to take over! I mean who would be daft enough to take on a touring show which involved a 4hr set-up, a 2hr show and a 2hr get-out all on their own? They'd be mad! No, the auditions I'm talking about are for the stars of the show – the plants. It's a nerve-racking time for the little fellows. You can hear them in the waiting conservatory – "Have I grown enough?" – "Will my buds open in time?" – "Ooh, I hope her caterpillar doesn't come over here!". The play has an autumnal setting, but year-round performances require a different cast of characters. The scented Geraniums are of course the mature players, the old pros, some of whom, like Lady Plymouth, have been with me since the start. She now remains at home, but several of her children and grandchildren have had their turn on the stage and she now has some great grandchildren who were conceived (by way of cuttings!) on stage earlier this year and born (when roots appeared!!) a few weeks later. Then there is the regular supporting cast of Begonias and Spider Plants who have also seen their offspring continue on stage. The extras or supernumeraries, are always the most blousy and 'show-offy', knowing perhaps that they only have the one chance to shine – earlier it was the Daffodils & Hyacinths, Primroses, Polyanthus & Pansies; yesterday I had Petunias, Bizzy Lizzies, Antirrhinums & even young hardy geraniums trying to out hustle each other for their place in the lime-light. Who were successful? Well you'll have to wait and see. Their debut (not mine!) is in Leicestershire this week, but you can judge their talent at Theatre by the Lake on 2/3rd June when 'Old Herbaceous' makes a return after 10 years! Lady Plymouth and I are still going strong…well still going.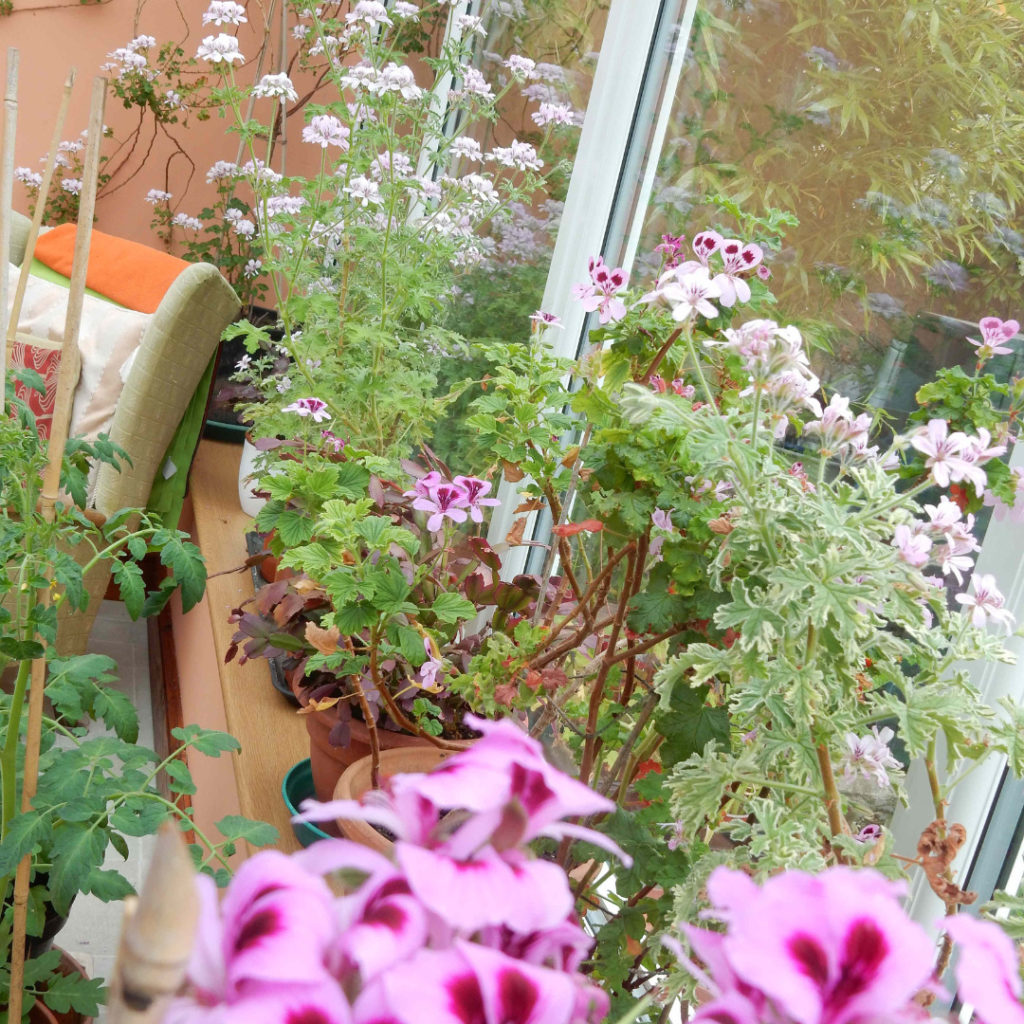 In other news: Male Brimstone butterfly sighted in the village – 3rd year running; slow moth year so far; 'Blue Moon Saloon' tour making people laugh; the NaTaMGG (Nearly as Tall as Me Great Girl)'s fund raising going well – 10k in 2 weeks/hammer comps under way/cake & plant sales and Race night in the next few weeks – watch out for details.
That's all until the next neighbour wants an update……….Bah!